JUMARIE DU TOIT SOLO EXHIBITION
Art lovers!

Opera Lounge Barcelona, www.operalounge.es presents: "Music meets Art" - multicultural international series of events.
The new season begins with the exhibition of paintings by Jumarie du Toit and cello music by Julia Palao. This is the fusion that creates new spaces and lets you enjoy a unique joyful story. Art lovers - welcome to participate!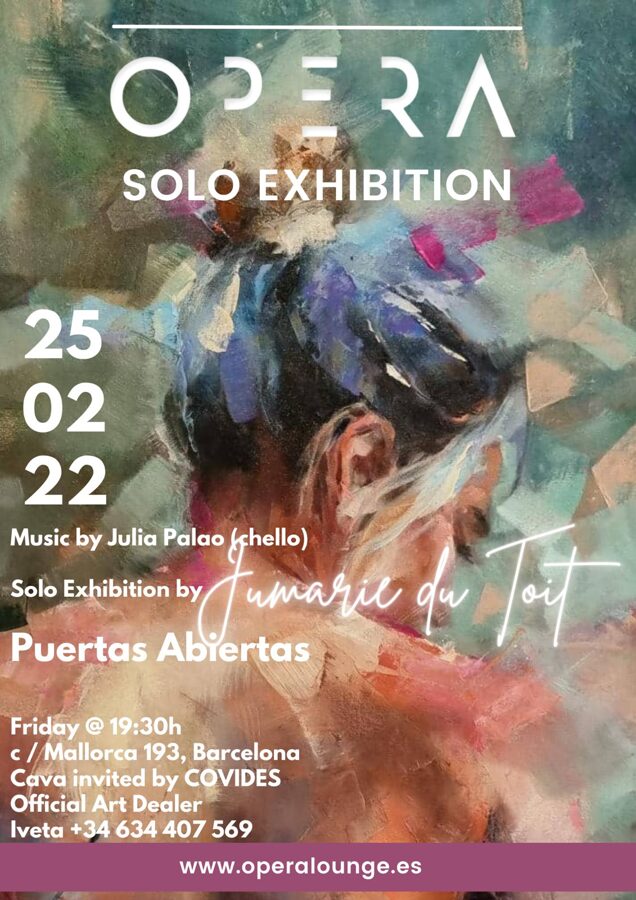 No comments
Leave a reply