METAPHORICAL SPACE
This Ilze Preisas painting collection "Metaphorical Space" is like an elegant perfume - it has everything: a little mysticism, the magic of colors, character, and temperament.
The painting ¨Red dress¨, with its elements, brings you into another, mysterious space, making you think and feel something on your own.
This and the painting ¨Metaphorical Space I¨ have inspired a composer and musician F. Carlquist (Barcelona) to create beautiful compositions for art lovers to live new experiences.
Painting ¨Flamenco Dancer¨ reflects the artist's long-standing fascination with Spain, its culture, and temperament.
Incredible color magic is manifested in paintings ´Panther Orchids¨. The vital combination of colors, the gentle shapes of nature, and the golden background literally shine in any room paintings are exhibited.
These paintings are available for purchase or exhibition. If you are interested please contact me on my mobile phone at +34634407569.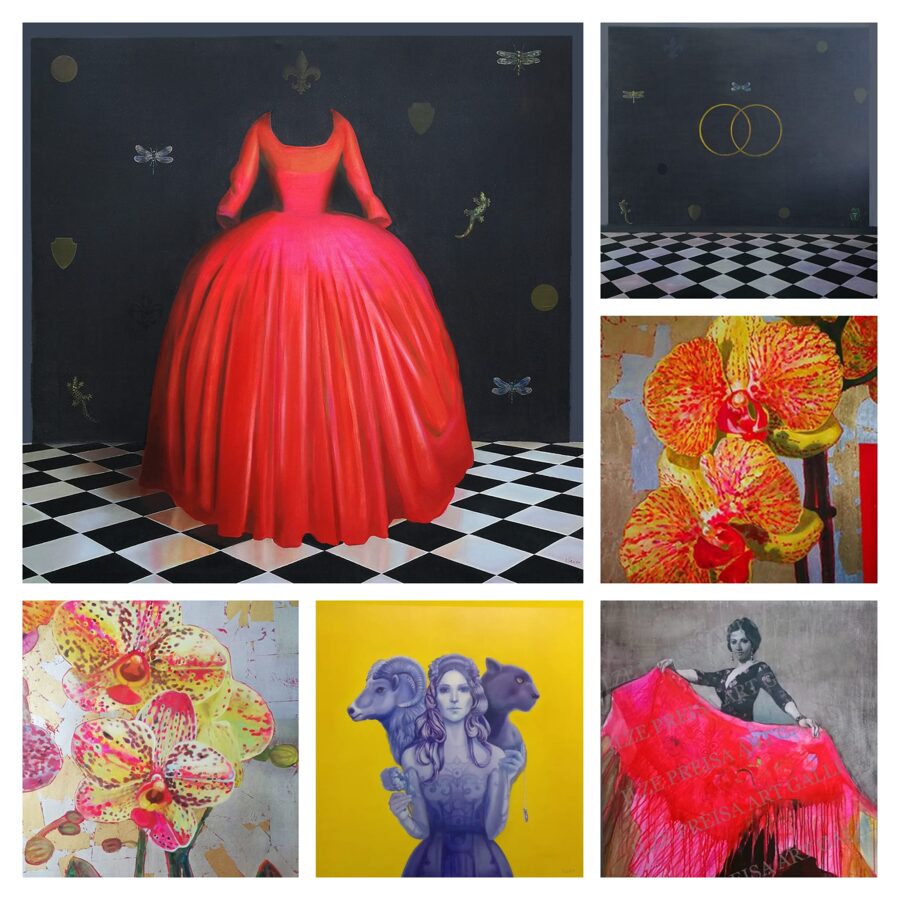 No comments
Leave a reply