NFTs MEET ART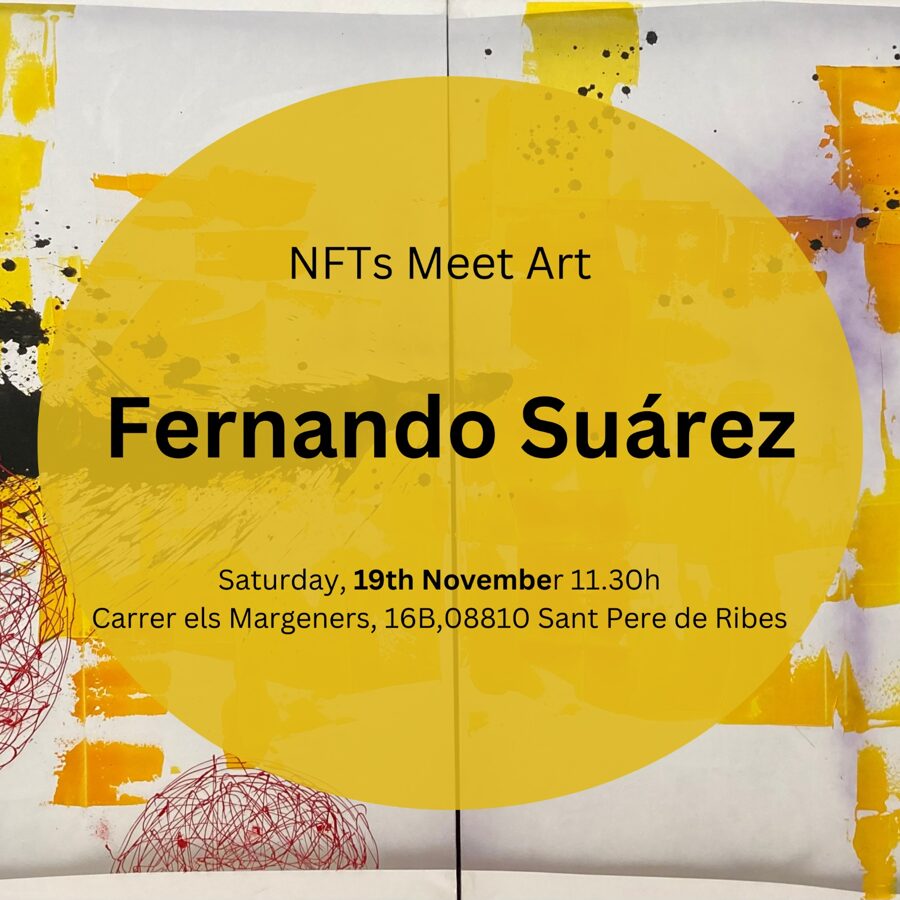 Digital art lovers - great news for you!
Fernando Suares has decided to step into NFTs world.
Do you want to know more?
We -
Live Art Infinite
MONDUS NFT Gallery
Focus Art Gallery
wait for you this Saturday at Fernando Suárez atelier
c/els Margeners 16B, Sant Pere de Ribes
🎨19.11.22.
🎨11.30hs
🎟️ Reserve your spot now
https://lnkd.in/dTpq_JSv
ℹ️ Full information here:
English: https://lnkd.in/dzcDHd85
Spanish: https://lnkd.in/dM6iwi4a
Catalan: https://lnkd.in/dsFz2XGm
Take a chance to live a new art experience!
Iveta
No comments
Leave a reply