METAPHORICAL SPACE - SOLO EXHIBITION OF ILZE PREISA
Ilze Preisa's paintings is an invitation to beauty, life, and art, that brings new energy which has nothing to do with the matter but shines with a supernatural light.
/Simona Scopelliti, Art Historian,Venice/
The paintings of Ilze Preisa are multi-layered works, in which different antique and modern characters and symbols, textures and smooth surfaces, modesty and luxury, all freely coexist. Her paintings reveal their mysteries little by little to the patient viewer.
We are honored to present Ilze Preisa paintings in Barcelona for the first time and I believe many times more in the future. Ilze Preisa painting exhibition inauguration event is on the 22nd of April.
The paintings will be available for viewing and purchasing until the 1st of June 2022.
As part of the "Music meets Art" Fredrik Carlquist will perform his compositions created being inspired by artist's paintings and followed by his improvisations.
Art and culture lovers we are looking forward you to joining this event!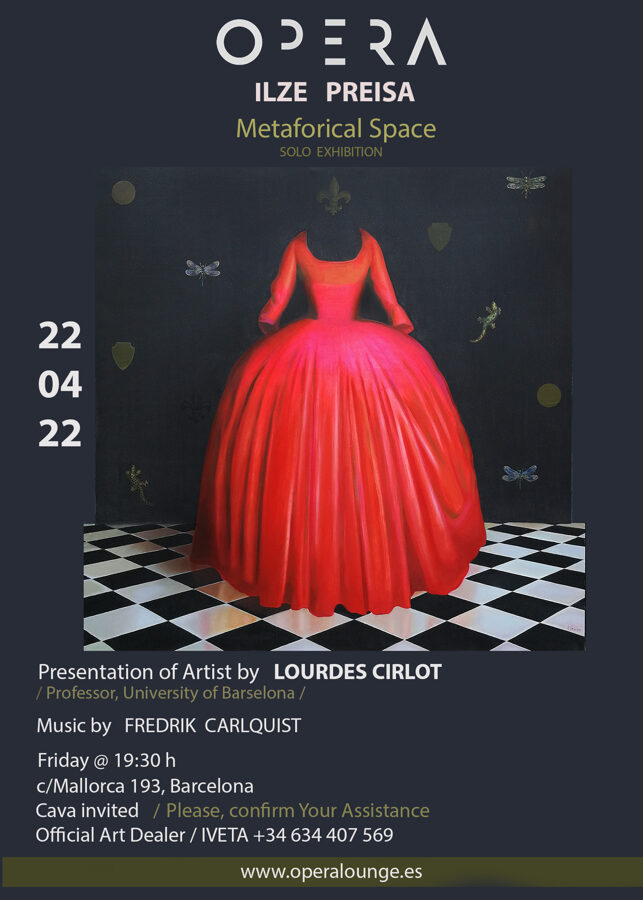 No comments
Leave a reply